Sun Life is here to give you the support, insights, and information you need to deliver the best benefits to your Clients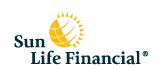 In the September 2017 issue of Perspectives:
| | | |
| --- | --- | --- |
| | | Injectable drug cost trends and their impact on your clients - Read the report |

| | | |
| --- | --- | --- |
| | | Cybersecurity regulation for New York producers - Learn more |

| | | |
| --- | --- | --- |
| | | September is life insurance awareness month - Learn more |
View the improved Sun Life Stop-Loss Benchmark report

Whether your client is self-funded or considering self-funding, making decisions about stop-loss coverage is easier with relevant data to analyze. The improved Sun Life Stop-Loss Benchmark report provides just that—a customized view of the self-insured marketplace. The report now includes more customization options so you can choose to see only the data most valuable to you and your client. You also have the option to choose a peer group based on both case size and industry or just case size.

To learn more, check out a sample of the Benchmark report, or contact your local Sun Life Stop-Loss Specialist.
Injectable drug cost trends and their impact on your clients

Your clients need to consider multiple cost factors and trends that could affect their bottom line when they are developing their benefits plan. In the second issue of our fifth annual stop-loss report, we dive into injectable drug trends such as the top 20 high-cost injectables, conditions they treat, the impact of high-cost injectables on million-dollar+ claimants, and more. Counsel your clients on these latest trends by sharing the second issue of our fifth annual report, "Injectable drug cost trends." We encourage you to combine this report with the first issue, "Top 10 catastrophic claims conditions and million-dollar+ claimants."
New hire monthly enrollments

Beginning in December for November enrollments, Sun Life's proprietary enrollment platform will accommodate online enrollments for new hires. The platform will be open for one week per month, allowing new hires to make their elections—and have access to a Benefit Counselor on call to answer questions. This means employers can apply a consistent enrollment process for new hires throughout the year—and benefit from the same level of reporting they know today.Read about this expanded service.
Dual-choice dental

Many of your clients would appreciate having the option to offer their employees different price points for dental. Dual-choice is the perfect solution for mixed-wage hourly and salary groups and we even offer a triple-choice option (dental high/low and prepaid) when you need or want to provide ultimate flexibility. Both types of plans come with strong networks and valuable benefits. Learn more about our prepaid/DHMO plans.
Cybersecurity regulation for New York producers

Are you aware of the cybersecurity regulation of the New York Department of Financial Services ("DFS")? This is an important regulation you should become familiar with if you are an independent producer appointed with Sun Life and Health Insurance Company (U.S.) ("Sun Life") in New York. You should consider the regulation and seek advice from your legal and compliance professionals for guidance on whether you qualify for any of the exemptions and to determine what your compliance obligations are under the regulation. Read this Q&A to learn about the basics of the regulation.
Do you know the top three reasons Americans purchase life insurance?

To cover burial and final expenses.
To help replace lost wages/income of a wage earner.
To transfer wealth or leave an inheritance.

September is Life Insurance Awareness Month

According to the LIMRA 2017 Insurance Barometer Study, more than half of consumers say that they would have immediate or near-immediate trouble paying for expenses if their primary wage earner died. And 45% of American households say they are likely to buy life insurance in the next 12 months. Sun Life has customizable solutions that can fit your clients' needs. Learn more about Sun Life's menu of solutions.
All figures are from Facts About Life 2017, Facts from LIMRA.
Broker Voices
Sun Life's Broker Voices community is a platform for our Clients to give feedback on their Sun Life experience. Join an exclusive panel of your broker peers who have contributed and are already benefiting from the great feedback they've provided.
We'd love to hear from you.
Do you have any ideas for future topics? If so, please reply to this email and let us know.